Your Foundation profile is the hub of your personal brand: a creative space that you can use to communicate your message as a member of the web3 community.
Use your profile as an avenue for further expression — a place to showcase your work to potential collectors and collaborators, and open yourself up to endless engagement.
It can also serve as a place to present your most coveted NFTs, and illustrate support for your favorite artists and creators on Foundation and beyond.
If you haven't already, you'll want to set up your wallet, and connect your wallet to Foundation before moving forward with setting up and customizing your profile.
Adding your basic information
The basic information on your Foundation profile provides easy access to your desired display name and username, along with your social media links, and more.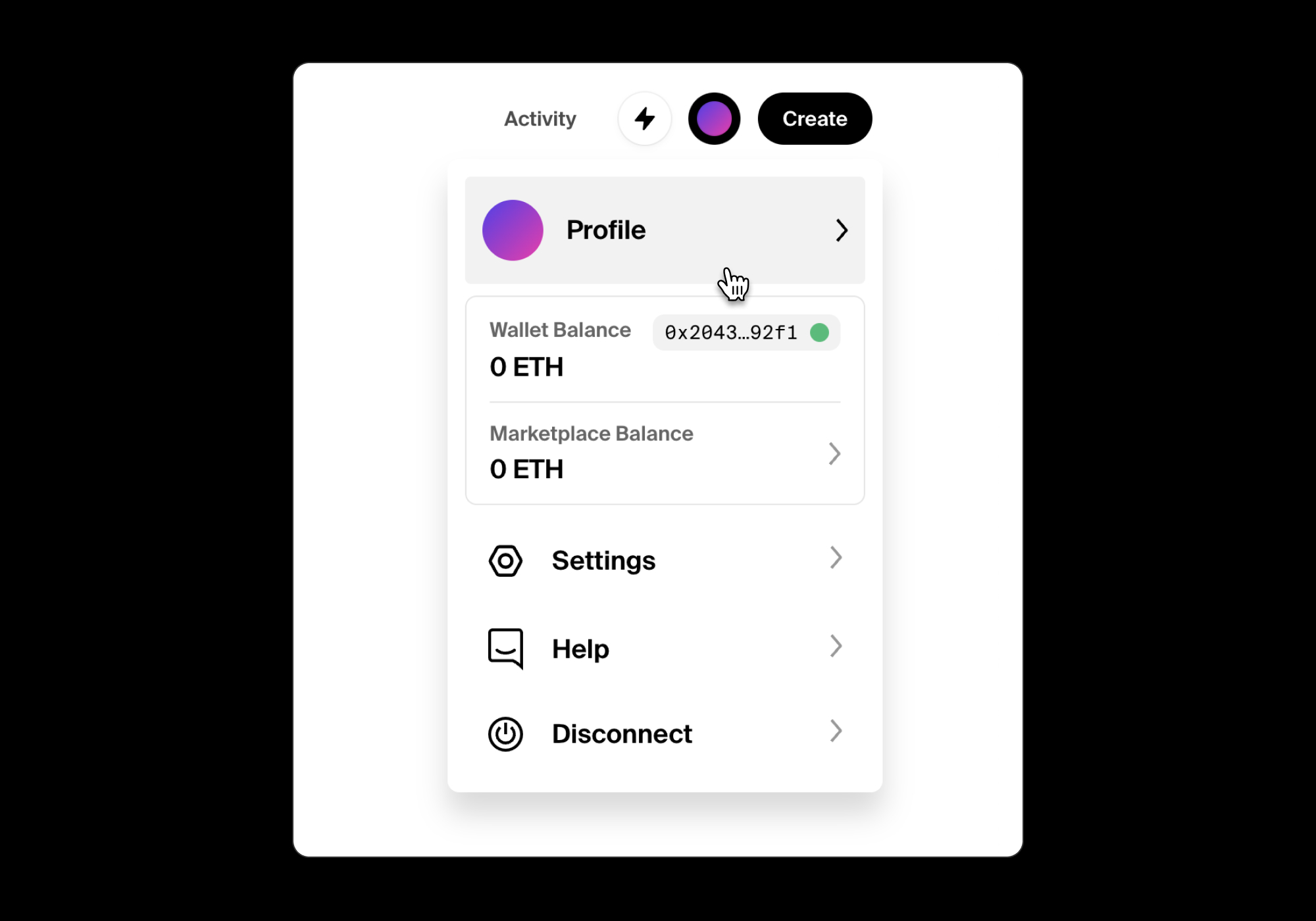 After you've connected your wallet to Foundation, navigate to https://foundation.app, click the default gradient profile icon, and select Profile at the top.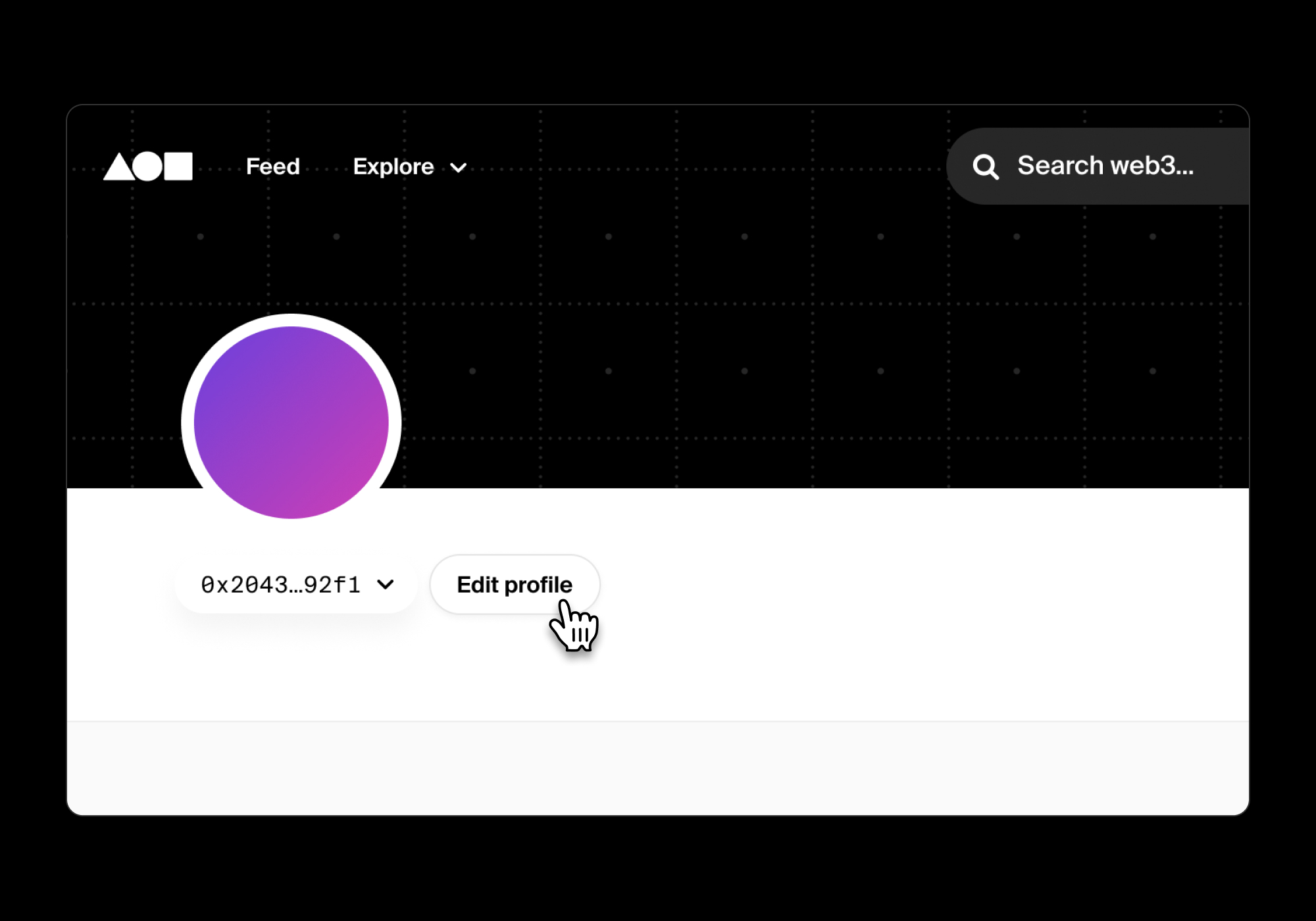 On this page, click Edit Profile — you'll land on a page with all of your available profile settings.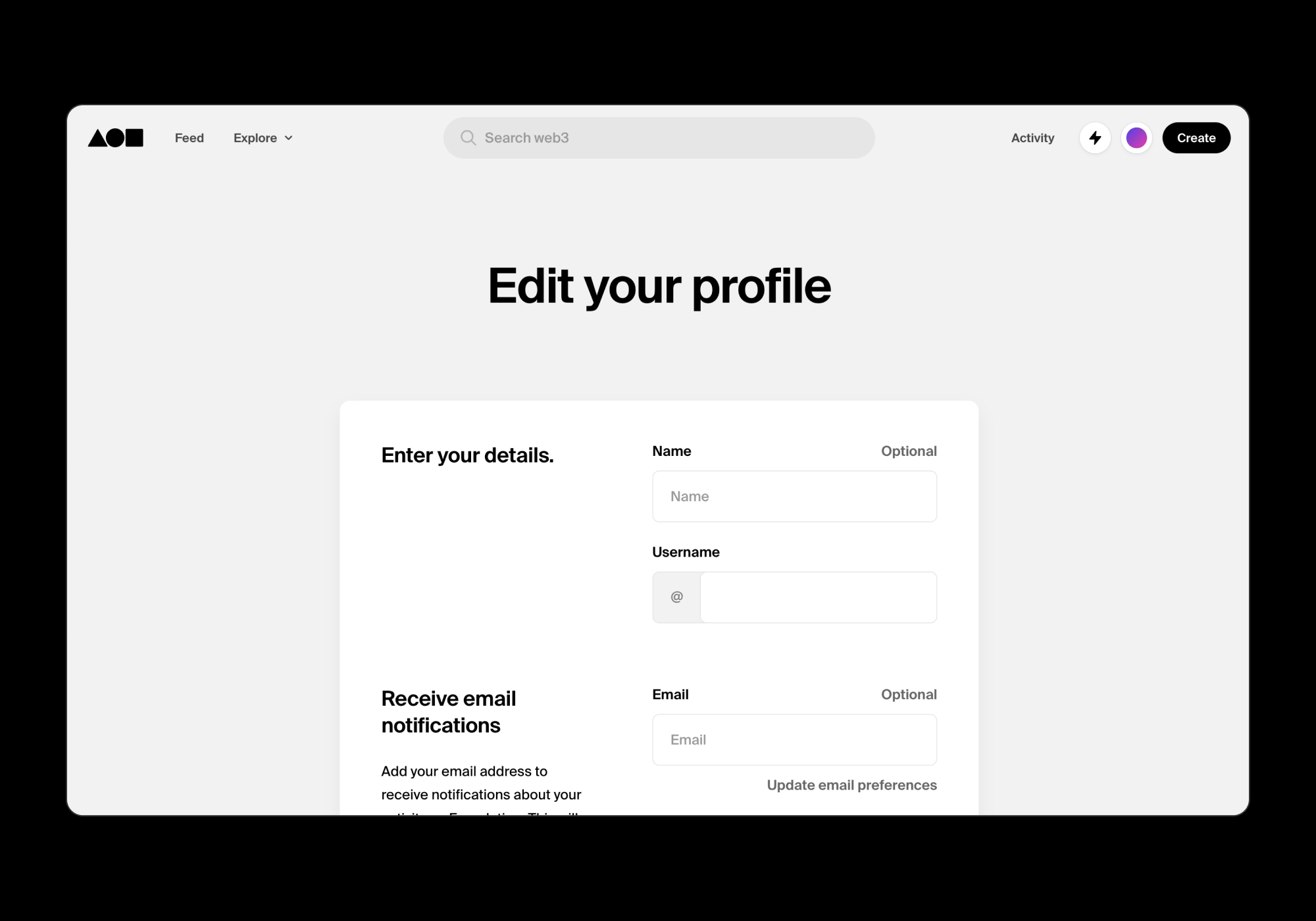 These are our recommended specs for your profile, and cover image:
Profile image: 1000x1000px JPG, PNG, or GIF. 10MB max.
Cover image: 1500x500px JPG, PNG, or GIF. 10MB max.
Home Tab
Your Home Tab is the landing page of your Foundation profile where you can showcase up to 25 NFTs, while also highlighting a particular artwork to grab a visitor's attention.
To learn more about customizing your Home tab, take a look at our Home Tab FAQ.
If you encounter any issues while setting up your Foundation profile, please reach out to our Support team and we'll be happy to help!