Moments is an organizational tool designed to supercharge worldbuilders' selling efforts. Similar to an exhibition at a gallery, Moments gives worldbuilders the ability to curate works across Drops, Editions, and Listings on a single Moments page and release them at a specific date and time. Moments bring life to your Worlds inventory.
To create a moment, you'll need to create a world first if you haven't already.
Once you've created a world, use your Worlds Dashboard to create a Moment. To get to your dashboard, click the Dashboard navigation at the top right corner on Foundation. Or navigate to the world, then click Dashboard.
Calendar
The Calendar section of your dashboard is where Moments are created. To create a Moment, navigate to the Moments page in the Calendar section and click + Create a Moment.
Here is where you'll add the Moment's name, start date, image, and description. These details are editable anytime through the dashboard by clicking Edit Moment.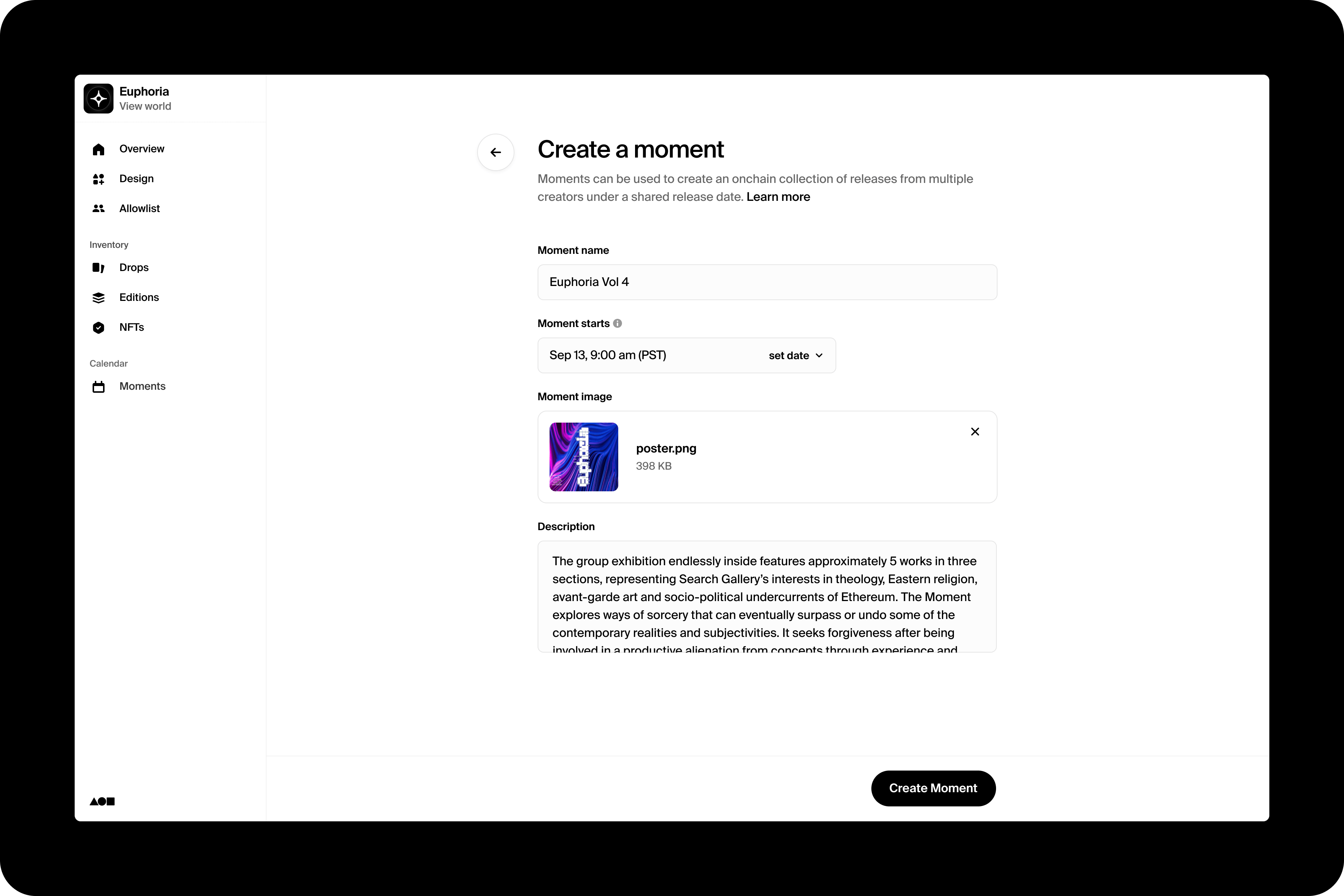 Enter the Moment name, start date, image, and description. The Moment image must be no larger than 10 MB and a JPG, PNG, or GIF.
Click Create Moment.
Your moment has been created!
Add your Inventory
Next, you'll want to add the inventory associated with the Moment. The inventory items will be sorted in the same order as you add them.
To add your inventory, click on the Moment and select Add +.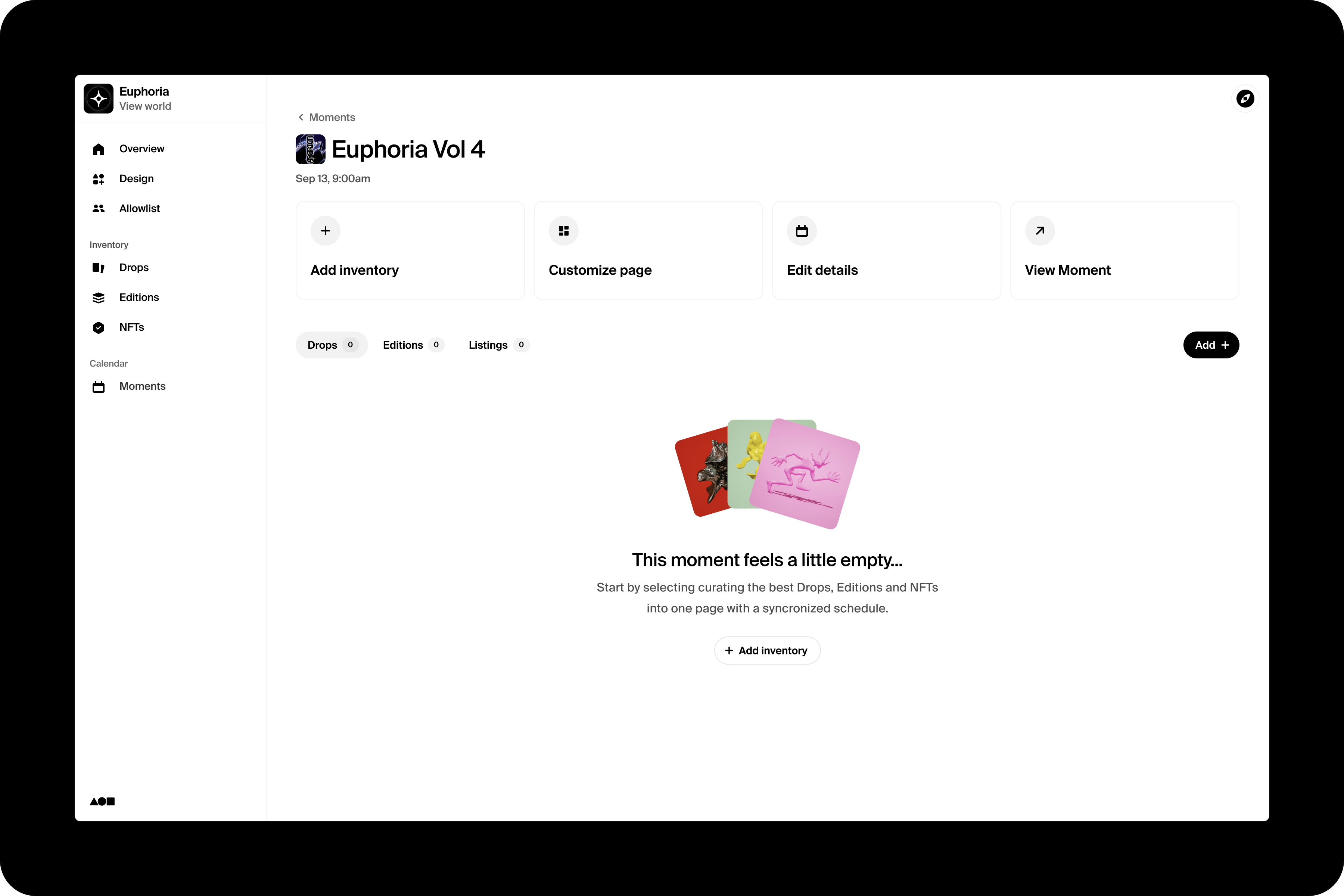 Add any Drops, Editions, or listings in your inventory to a Moment. Your sellers can also schedule their Drops, Editions, or listings to coincide with the start date or time of the Moment.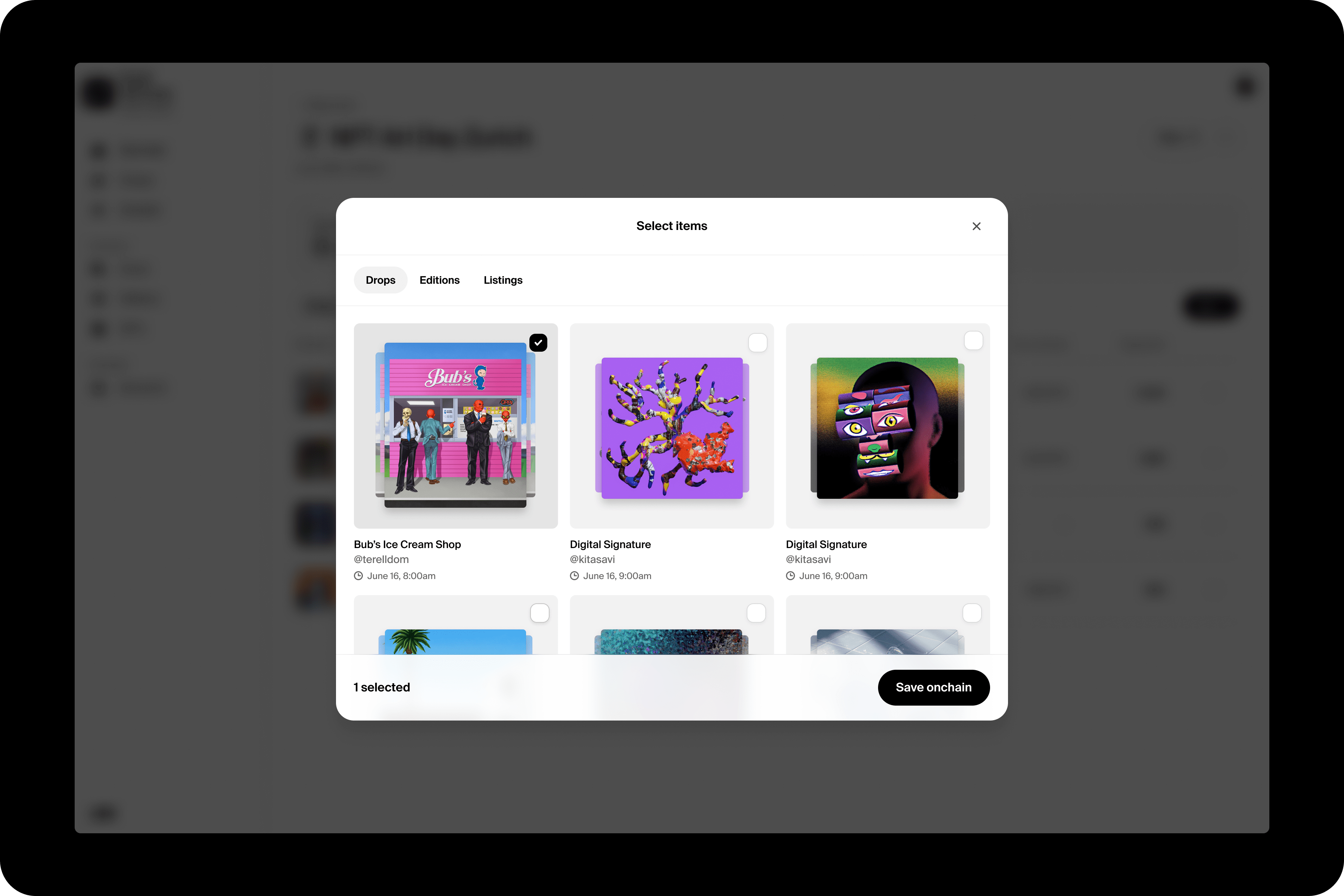 To remove an item from a Moment, click the three dots on the right-hand side of the inventory and click Remove from Moment.
Once the moment is stocked with inventory, you can view it by:
Navigating to the Moments section of your dashboard.
Clicking on the specific Moment
Clicking on the View Moment button.
+ Add to Calendar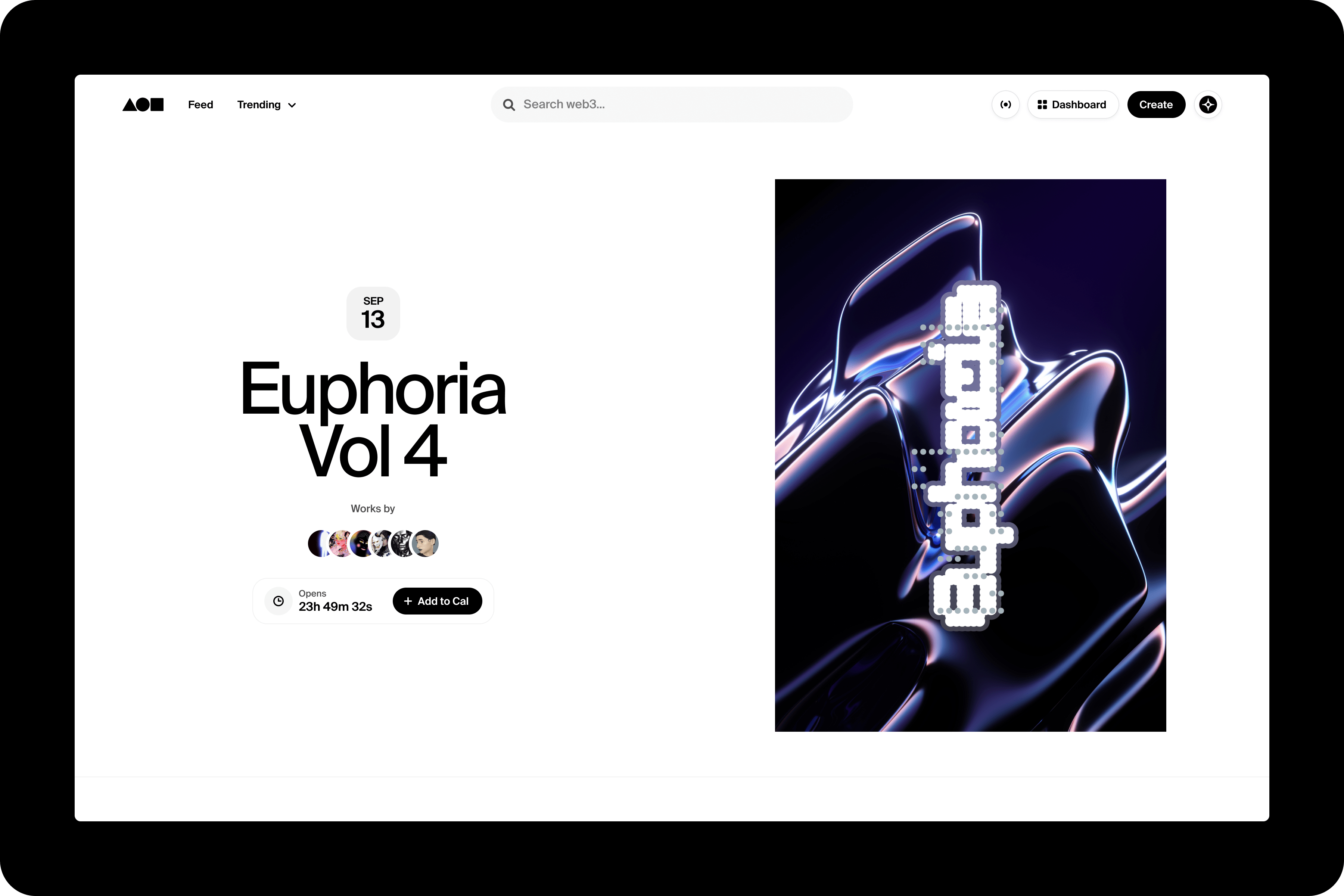 Now that your Moment is live, it's time to promote it!
Moments come equipped with a + Add to Calendar button. Your community can add a calendar reminder via Google Calendar when your Moment starts! To learn more about managing your moment, use the Worlds Dashboard!